Why more women than ever are resorting to cheating on their husbands
This mother-of-two, who is in her late 30s, keeps track of her potential paramours via spreadsheet, has an untraceable Google Voice number for communicating with her suitors, and arranges rendezvous through WhatsApp.
She generally juggles multiple sexual partners at a time, and once had sex with four different men on the same day. Sure, one of those four hook-ups lasted all of 20 minutes, but she didn't care — she didn't want to be "cuddled."
Afterward, she says, she showered, took a work meeting, went on a dinner date, and had "fun" with another man.
Her verdict: "It was amazing."
"It was so cool because I got to really be in the driver's seat [and] get exactly what I wanted — and I just happened to feel sexually greedy that day," Nikki (not her real name) reveals in the new iHeartRadio podcast ''She Wants More,'' hosted by author Jo Piazza.
"It's … such a power trip to be able to command the sexual presence of people you desire and have them fulfill whatever it is you need," Nikki tells Piazza. "It's crazy."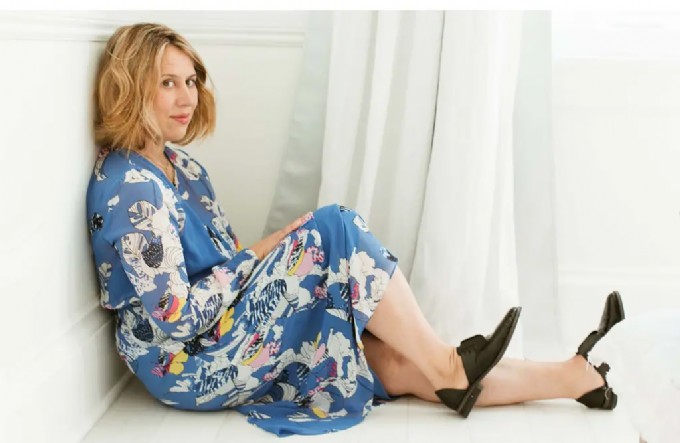 Nikki appears on the first episode of "She Wants More," Piazza's eight-part series examining female infidelity.
Piazza, herself a married mother of three, has spent the last five years interviewing wedded couples for the podcast ''Committed.''
But about two years ago, she learned that a friend of hers was cheating on her spouse. Then she learned of another, and another.
Piazza was shocked, and intrigued.
"I [was] seeing so many more women I know have affairs … and a lot of women I didn't expect," Piazza, 42, told The Post.
She spent a year interviewing some two dozen women, of different ages and backgrounds and from all over the country, about their extramarital affairs — from a young gymnastics coach who fell in love with her husband's best friend, to an accomplished 60-something who has been happily cheating on her husband with multiple partners for over 30 years.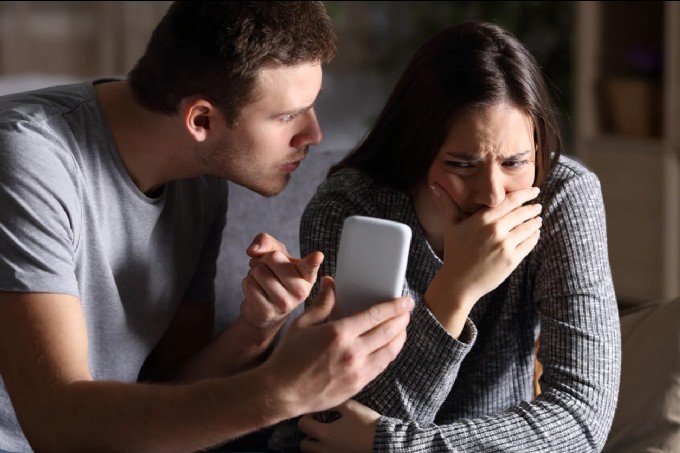 The podcast tells their stories, with additional insights from experts like Susan Shapiro Barash, whose book about women's affairs, ''A Passion for More,''
At first, "I went into it with my own judgment," Piazza admitted. "I'm married, [so] I was like, 'Oh my gosh, it's the worst thing you can do!'"
But she learned that women had all sorts of complex reasons for seeking sex outside of their marriage — and that doing so did not ruin their lives.
Nikki says that she has become more confident, more self-assured and more relaxed since signing up for hookup site AshleyMadison.com and embarking on her first affair more than a decade ago.
Before, she would beg her husband to spank her or pull her hair, anything that would add some excitement in the bedroom — and then feel embarrassed or ashamed, even undesirable, when he would ignore her requests.
Now, Nikki says, she's "less resentful, less spiteful.
"I don't have a lot of tension built up in my chest or stress or anxiety or any kind of that negative cloud that grows within you when you go without for so long, and you start looking at this person like, Why can't you understand? Why can't you give me these things? Why are we stuck in this marriage when I deserve to be happy, deserve to feel good?" Nikki confesses. "Having that room to breathe just makes you less bitchy, for lack of a better word."
While every woman has different reasons for cheating, many of the podcast's subjects share similar traits.
Often, they met their spouses and married when they were very young — late teens and early 20s.
For several, sex with their partner happened often less after having children, and they felt a lack of confidence or attractiveness as a result.
Many felt that they could no longer communicate with their husbands — especially about their desires.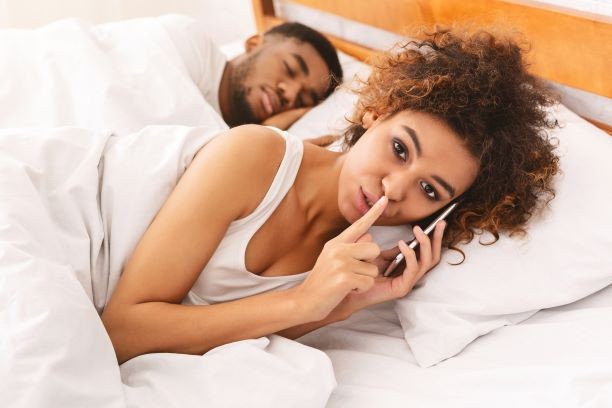 Only one woman interviewed, the former gymnastics coach Catie, strayed because she fell in love with someone else (and was essentially run out of town when their mutual acquaintances found out).
In fact, most of the women Piazza interviewed say that they love their husbands and have no intention of leaving them. They just want a little variety.
"The weird thing about monogamy is that it's like saying red is your favorite color, and then you have to wear red and only red for the rest of your days," says "Monique," who has been married for 30 years. "What if I wake up and feel like wearing yellow — does that mean that red isn't my favorite color anymore? No, of course not!"
Monique, an accomplished professional in her mid-50s with two grown kids, went on Craigslist after her husband said he wasn't interested in a threesome.
She ended up meeting a younger man and seeing him on and off for 12 years. The affair was fun, sexy and enriching — but she would never call it romantic.
"I bet you if you asked him, 'What are her children's names?' he wouldn't know," Monique says of her first fling.
Since then, she has experimented with BDSM, had a threesome and even wore a corset and a strap-on for one partner's erotic Victorian fantasy.
For Monique, sleeping with other people is about "having a broad experience of life."
As she puts it: "It's an opportunity to meet at an intimate level the kind of person I would not otherwise encounter."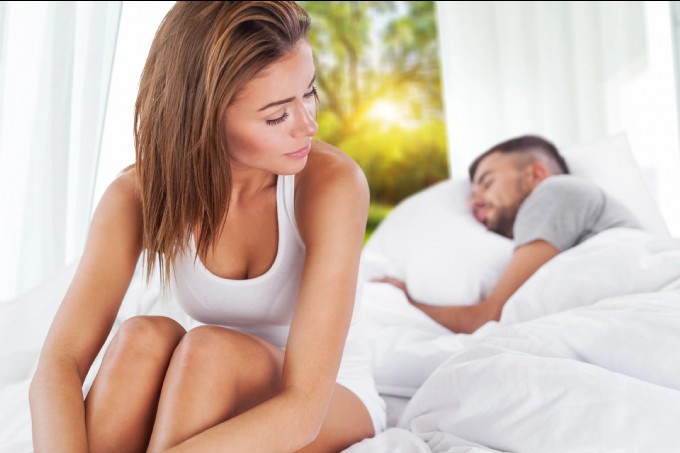 The National Opinion Research Center's General Social Survey found that American wives were 40% more likely to cheat on their spouses in 2010 than in 1990, while the percentage of husbands who cheated stayed the same. But are women really cheating more — or are they just finally talking about it?
Piazza told The Post that she really does think more women are having affairs compared to 30 or 40 years ago, largely because of "privilege."
"There are so many more women in the workforce and making their own money," the host explained. "When you're less financially dependent on your husband, you're less afraid of possibly losing your husband or ruining your marriage. You're more willing to take chances to take risks."
She also noted that technology has made conducting an affair much easier. Now, women can search for one-night-stands on their phone.
"Your spouse may be laying in bed next to you, and you can be looking for someone to have an affair with," Piazza said. "The ease of it is making more people do it."
Some women on the podcast use burner phones to communicate with their lovers; others use WhatsApp and delet it every night before downloading it again in the morning.
Others only meet men who live outside of a 100-mile radius or only hook up when out of town for work.
Only one woman Piazza interviewed was caught, when her husband looked at her phone. (They ended up getting divorced.)
But Monique actually thinks her husband knows about her dalliances — and that he is fine with it.
"Imagine this scenario," she says in Episode 3. "If your wife had a lover but at the same time that made her sexier, like she would buy lingerie or try things that she'd never tried before — however you define an increase in hotness — wouldn't you want that?"