This is Paris Hilton's real voice: Paris Hilton leaves This Morning hosts baffled by how she sounds
She has been in the UK on an intense promotional tour for her new memoir.
And on Friday's instalment of This Morning, Paris Hilton,42, was preened to perfection in a pink maxi dress and hair bow.
The American heiress as she left hosts Alison Hammond, 48, and Dermot O'Leary, 49, baffled by how she sounds after her tone was much deeper and softer than expected.
The TV presenters and viewers alike have all known the platinum bombshell from her reality star days, when she had a high-pitched girly voice
Alison asked: 'This is the authentic Paris? this isn't the voice I remember!' to which new mum Paris explained: 'This is my real voice, that was a character.'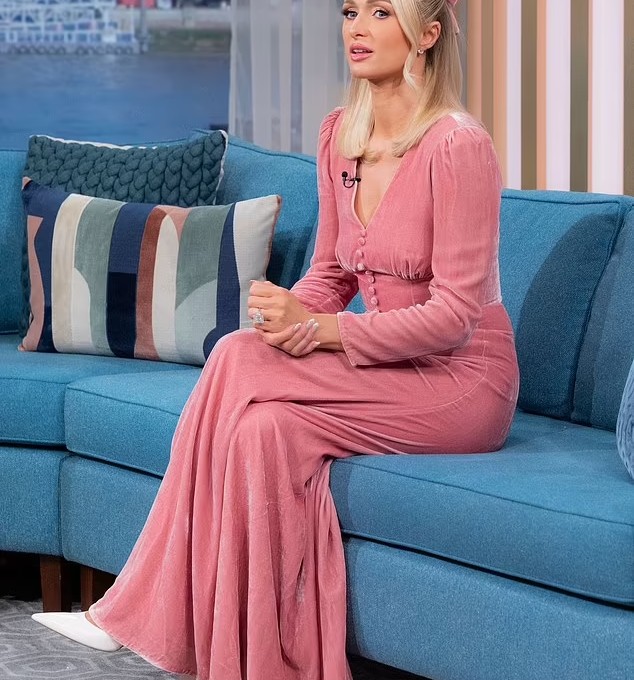 Paris continued: 'I am not a dumb blonde, people I am just good at playing it. After the good life I got stuck in playing that role.'
Indeed, the star recalled a time she 'escaped' from a party with her pop star pal Britney Spears, saying: 'We were bored in a friends party so we climbed out of a bungalow window.'
She also told viewers that her life now, is a far cry from her wild party girl younger years, insisting: 'I am older now, I like to cook lasagne for my husband and lay in bed with my baby.'
Paris, who revealed last month that she secretyly welcomed a baby boy named Phoenix, with her husband Carter Reum via surrogate, spoke fondly of raiding her firstborn.
Of being a working mum, she gushed: 'I do it all, he's my world, I miss him [Phoenix] and can't wait to get home to him. I sing The stars are blind acoustic version to him.'
Elsewhere on her promo tour, Paris told Magic Radio that she created herself a character with a 'Barbie perfect life' as a 'trauma response.'
The heiress admitted she dealt with her teenage trauma of being abused, including being sexually groomed by a teacher aged 14, by creating a persona that couldn't be farther from the 'shy' person she really is.
And because her 'dumb' blonde alter-ego was 'magnified' when she starred in the reality series The Simple Life in the noughties alongside pal Nicole Richie, she felt pressured to keep playing the role.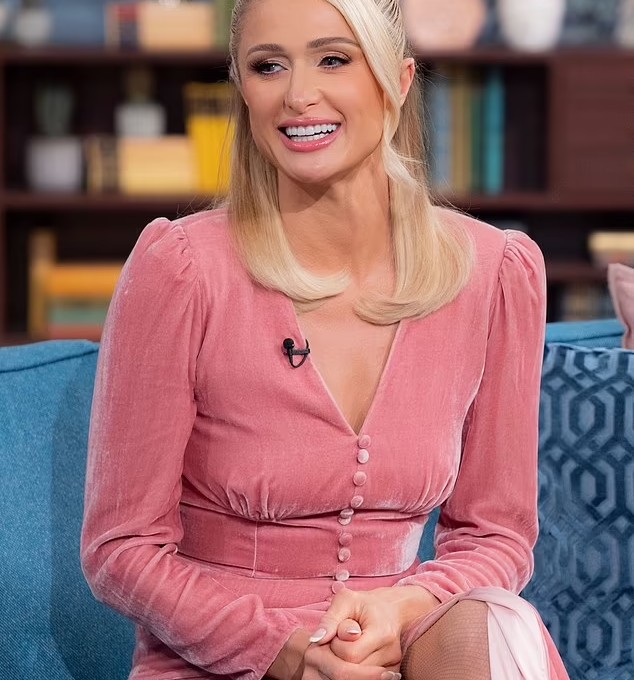 Paris recently explained why she and husband Carter hid their baby's birth from even their immediate families until right before she made the Instagram announcement.
'My entire life has been so public,' she told Harper's Bazzar. 'I've never had anything for myself. We decided that we wanted to have this whole experience to ourselves.'
She said of her son: 'I want to protect him and to be with him every second. You have this mother instinct that kicks in, which I've never had before.'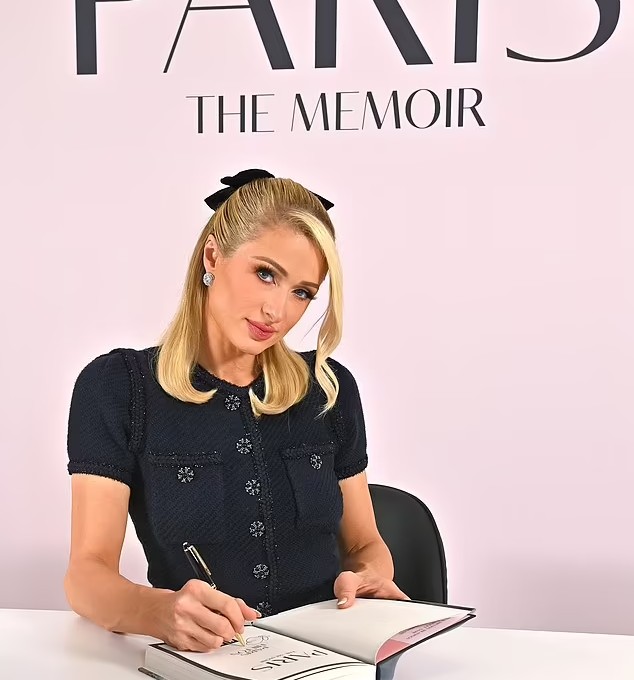 While the surrogate was in labor, Paris was so determined to protect her privacy that she even went to the trouble of disguising herself with a brunette wig and checking into the hospital under an alias.