Sarah Shahi Says She Doesn't Have to 'Pretend' with Boyfriend Adam Demos During 'Sex/Life' Scenes
"I feel lucky because I kind of take myself out of the situation and I have a bird's eye view of myself and him working together," Shahi, 43, told Jennifer Hudson on Monday's The Jennifer Hudson Show. "It makes my job so much easier because if it's a love scene or it's a fight scene or whatever it is, all I have to do is look at him and the words become real."
She continued, "It's almost like an experiment. It's like a privilege to be able to work with the person you love and also, your characters are simulating real-life things as well. It actually makes my job a little bit easier."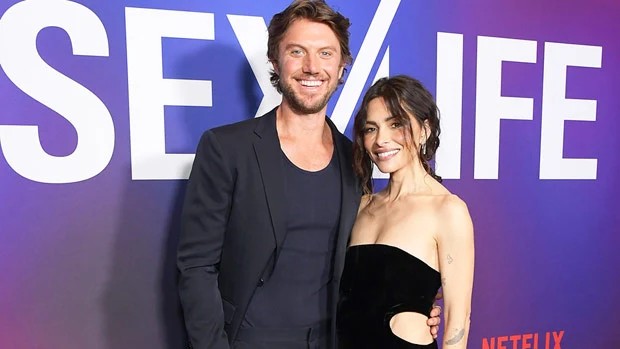 Shahi added, "I don't have to pretend, which is nice!"
Season 2 of Sex/Life premiered on March 2. Shahi teased that the latest installment has "all the juicy stuff from season one" and it features "relationship themes but it's a different angle on it all."
As things began heating up on screen between Shahi and Demos's characters in season 1, the pair eventually found the passion off screen as well.
Demos, 37, recently shared what he loved about Shahi. "Her heart. That's first and foremost. Her kindness," he said during a recent appearance on People in 10.
"It's everything. Can the third thing be everything?" he continued. "I'm her biggest fan for sure, so that would be the third one — everything. I think she's exceptional in all aspects of life."