6 Times Jennifer Lopez Was Accused Of Being Rude To Servers & Staff
Today, many successful movies and songs later, she has amassed an estimated net worth o of $400 million.
However, her humble beginnings apparently did not instill a sense of humility in her. For years, many servers and staff have reported that J.Lo is tough to work for. She has numerous rules, and there are several accounts of her rude behavior.
Here are 6 times Jennifer Lopez was rude to servers and staff.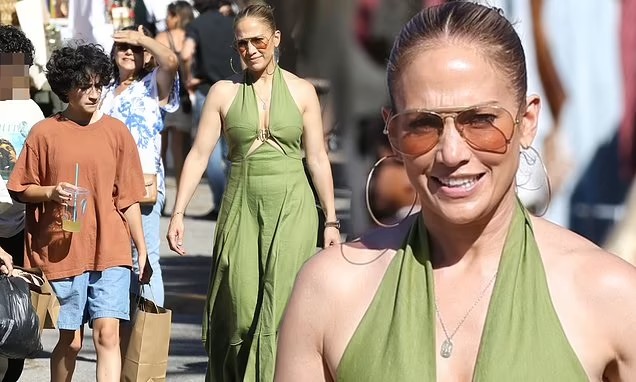 1. Her drivers allegedly follow strict rules or else they will be fired.
In 2022, amid a TikTok storm of fans sharing negative encounters with Lopez, one woman took to the app to claim that the "Jenny From The Block" singer is rude to her drivers.
Cayla claimed her father once worked for a company that Lopez often hired to provide drivers and says her dad would refuse to drive J.Lo after hearing stories about her poor temperament.
Cayla alleged that J.Lo does not allow the drivers to look at or talk to her and that even if the driver looks through the rearview mirror, they could be subjected to a scolding from the diva celebrity. Lastly, she also allegedly has a peculiar rule: they cannot let her luggage touch the ground.
2. Lopez has been accused of being a horrible tipper.
Several TikTok users have accused Lopez of not tipping her wait staff but two stories, in particular, take the cake — or in this case, the tip.
In one now-deleted TikTok, a woman who alleges she served the star claimed Lopez and her now-husband, Ben Affleck, are notorious for not tipping servers.
"Ben Affleck has one of the worst reputations in the casino industry," she said. "We hate him. He's cheap [and] rude to other players."
The woman claimed Lopez is known for for being "stingy," adding, "[Lopez] tells [Affleck] not to tip. He doesn't tip anymore, baby! You don't need to tell him nothing, he ain't doing it."
Another woman on TikTok, Penny, corroborated the notion of her being anti-tipping. She claimed that a woman she previously employed at a tavern she managed in Las Vegas once shared a story with her about an experience she had while working at a casino.
She claims she spent one night serving Affleck as he was at a poker table, not serving anybody else. Affleck gave her an extremely generous tip of $10,000. However, once J.Lo caught wind of the tip she allegedly snatched back the money.
Apparently, Affleck was so mortified that he sent a bouquet and a $25,000 tip to her the next day.
3. Allegedly, Lopez refused to respond to a flight attendant who spoke directly to her.
Reportedly, a flight attendant told Star Magzine that Lopez is a diva and doesn't speak directly to people outside of her inner circle.
"I just said, 'What can I get you to drink?' But Jennifer refused to even acknowledge me. She turned her head away and told her personal assistant, 'Please tell him I'd like a diet coke and like,'" the alleged United Airlines worker claimed. "She wouldn't even look at me. It was sad, she seems so sweet in her movies."
4. Jennifer Lopez allegedly makes her nannies work 16 hours a day.
J.Lo and Marc Anthony's now 15-year-old twins, Emme Maribel Muniz and Maximilian David Muniz, need a ful-time nanny since their parents are always busy but that role is not for the faint of heart.
According to Today, J.Lo requires her nannies to work grueling hours every day of the week.
"Normally people who make huge sums of money and have loads of professional and social obligations hire a nanny for each child, especially for newborns. But it is as if Jennifer expects one nanny not only to take care of both twins, but to work 16-hour days, seven days a week!" an insider told the National Enquirer via Today.
Unsurprisingly, the first nanny she hired left after just a week of working for her.
"They hired a second nanny, who was wonderful with the twins, but she couldn't take working such long hours without a break," the source said. So, she quit after just a week as well.
5. Lopez allegedly doesn't acknowledge her backup singers.
A woman on TikTok, Julia Wang, shared her story of meeting one of J.Lo's backup singers. Wang alleges the woman was part of a Vegas concert that J.Lo was performing.
"She was so mean to her backup singers," Wang said the singer told her. "If you were pretty or if you were a Latina, like game-over. She hated you."
Wang further claimed that J.Lo refused to talk or even look at any of them during their many hours of rehearsal time, except for an occasional eye-roll or scoff.
"[She] just acted like a bully," Wang said. "Can you image spending time with someone working in a closed setting every single day for months and this person never even acknowledging you or acting like you exist?"
She shared that J.Lo's demeanor does a 180 when a man walks into the room—she only treats the woman poorly because she views them as competition.
6. She allegedly had a doorman fired for looking at her.
A woman on Quora, Emily Watford, shared her experience working at a concert arena where J.Lo performed. Watford said that a doorman made the mistake of looking at her. Instead of confronting the doorman, J.Lo started yelling at another staff member while he was standing in the same room.
"So much for 'Jenny from the Block,'" she claimed he said. His comment was the last straw for J.Lo, who promptly had him fired.